Get HOOKED!
Farmer's Famous FIsh
Family owned and operated since 2012
Our Story
Farmer's Famous Fish is a family owned business since 2012. Chef David and Chef Troy have a passion for creating wonderful flavors and think of themselves as a family of foodies. Chef David comes from a family of great cooks with a competitive spirit to be the best. He loves to transform traditional foods into nontraditional cross fusion experiences.
The road map that we live by is our faith, our family including friends and great food. Our three boys also have been a great inspiration and foundation through their creativity, hard work and a motivation drive to help to grow the family business. Our family continues to be inspired through our customers appreciation for our food.
Farmer's Famous Fish Info:
PHONE
(888) 711-0094
LOCATION
Wednesday: SevOne, 550 S College Ave, Newark, DE

Thursday: Iron Hill Corp Center, Newark, DE

Friday: First Data Corp, 1100 Carr Road, Wilmington, DE
HOURS
11:30AM-2:00PM
Farmer's Famous Fish is dedicated to serving quality foods with excellent customer service for a memorable experience!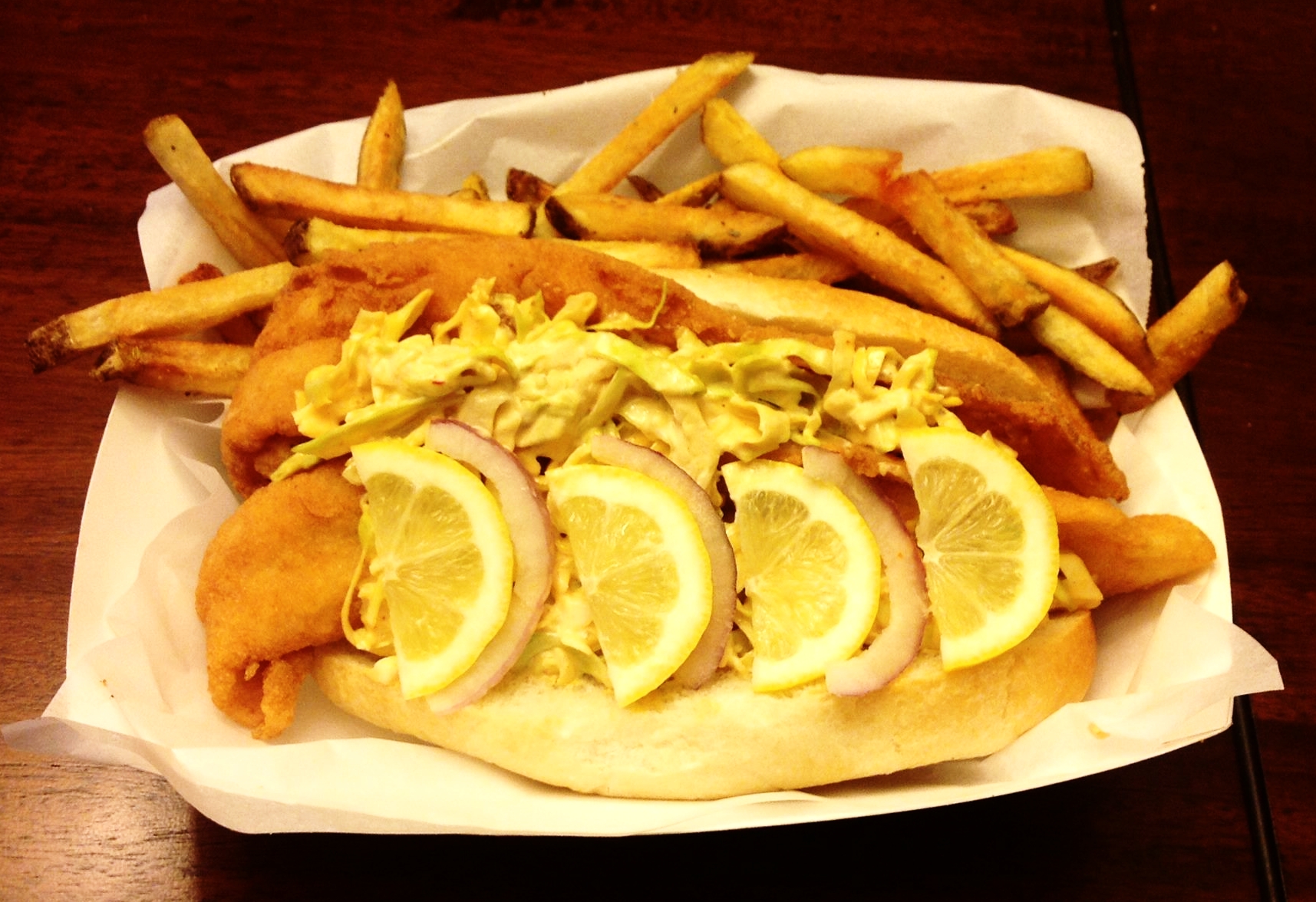 Farmer's Famous Fish was created while sitting at the kitchen table brainstorming on how to create the most awesome fish sandwich we have ever eaten. Through a lot of trial and error, we were able to merry together a perfectly seasoned boneless fish filet, topped with our own Smokey chipotle slaw, thinly sliced red onion, a wedge of lemon and housed on a fresh baked roll. Our signature sandwich was created. We had to take it one step further, we added side of fresh cut Cajun fries. Must I say, we were "HOOKED"' We prepare our foods with the best ingredients for the freshest taste.
We enjoy finding the right combinations to infuse and mix different culinary traditions with our food creations. That's why we serve it with a "Twist". Our goal is the create a memorable experience through our food and exceptional customer service.